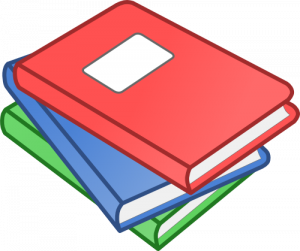 The handy utility Dash – Offline access to documentation is sadly only available for MacOS, but there are compatible alternatives available to let you browse documentation offline on Linux.
Zeal – offline documentation browser
Dash being a MacOS only Application uses a documentation format called "docset". The alternative program for Linux uses the same format for the documentation, allowing you to use the growing selection of documentation that already exists for Dash.
Zeal is an offline documentation browser for software developers providing very similar functionality to Dash for MacOS. Zeal is available for Windows as well as for different Linux distributions. To install Zeal on an Ubuntu based system, I would suggest following the approach to use the PPA repository as it seems to be more up-to-date with the latest Zeal versions.
A list of supported Linux distributions and the related commands to install Zeal can be found on the developer's homepage.
With Zeal installed, docsets can be installed and used in a similar way as in Dash. The different docsets can be searched and navigated conveniently. If you are familiar with Dash already, you will see little difference in using Zeal.
AutoKey – Text expander
There are some features of Dash that Zeal does not cover. As well as offline documentation, Dash provides an auto-type functionality. The auto-type functionality is usually triggered by typing a trigger word. Zeal does not provide this kind of functionality.
AutoKey is a text expander that provides similar functionality to Dash's text expansion. AutoKey can be installed directly from the default repositories in Ubuntu based systems.
$ sudo apt-get install autokey-gtk

The UI is not as nicely polished as the Dash UI, but the functionality is very similar. Except for when you want to add new text expansion patterns, the AutoKey's UI is mostly hidden. When a trigger text is entered, AutoKey will replace the text with the expanded version of the text. All this is done without even noticing AutoKey or navigating to its UI.
Compared to Dash for Mac, AutoKey provides a few more options to control the automatic text expansion. This makes it a bit more flexible then Dash.
Final Words
At the end, Dash is a great tool to get more productive and even work offline with documentation. Zeal and AutoKey together provide the same functionality and productivity for Linux as Dash for Mac. The fact that Zeal uses the same docset documentation format makes it even better. Sharing the documentation format allows the amount of docsets to grow faster, providing a better collection of docsets for both the Mac and the Linux applications.
---
Read more of my posts on my blog at https://blog.tinned-software.net/.